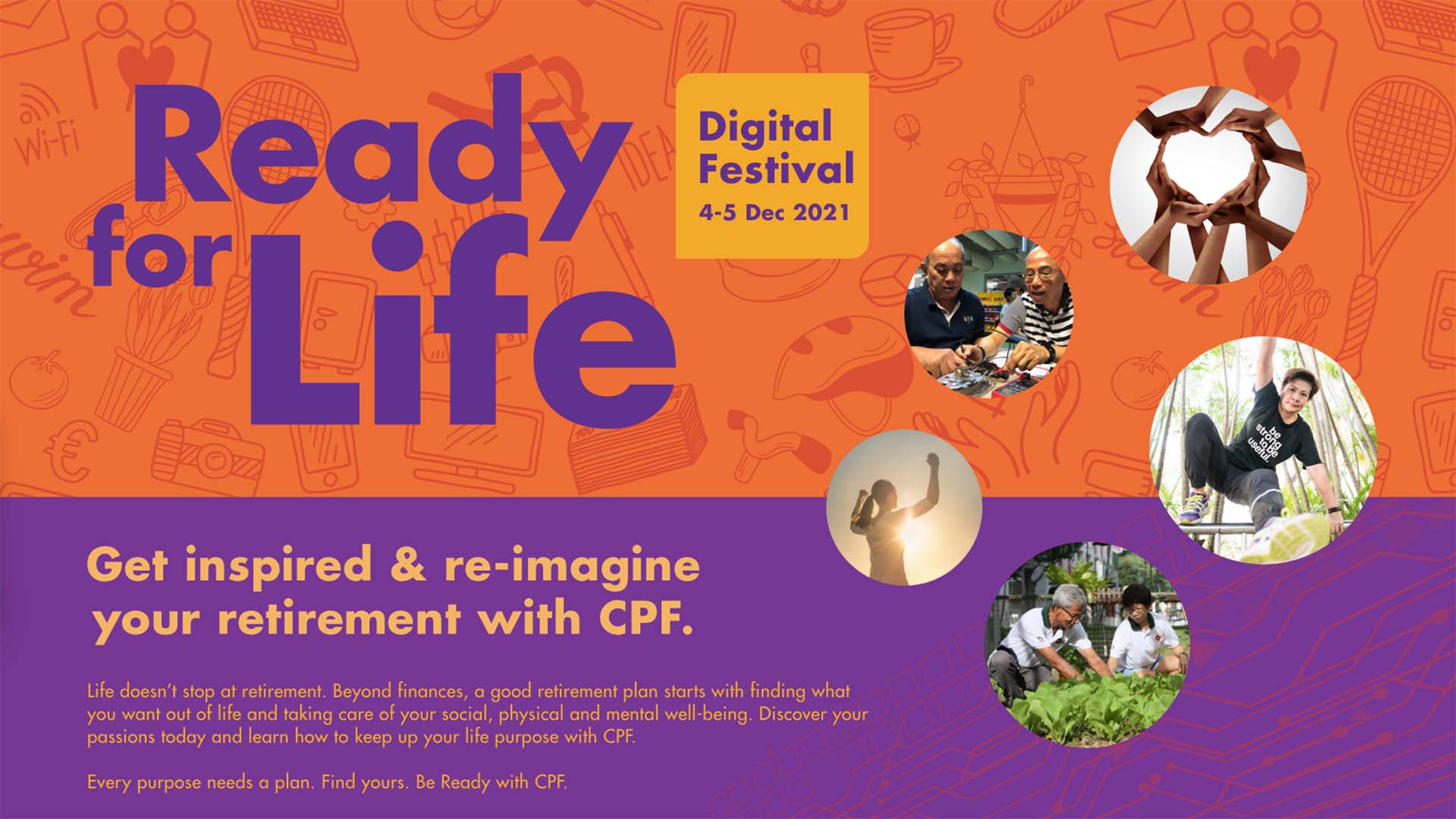 We created the events platform for the CPF Ready for Life Digital Festival, a two-day event filled with multiple tracks of webinars and workshops.
On the website, we provided a structured, organized layout of the various webinars and workshops offered. From there, we allowed users to register for these talks online.
The landing page also contained a detailed breakdown of the daily programs during the event, and provided a short profile and description of the speakers.