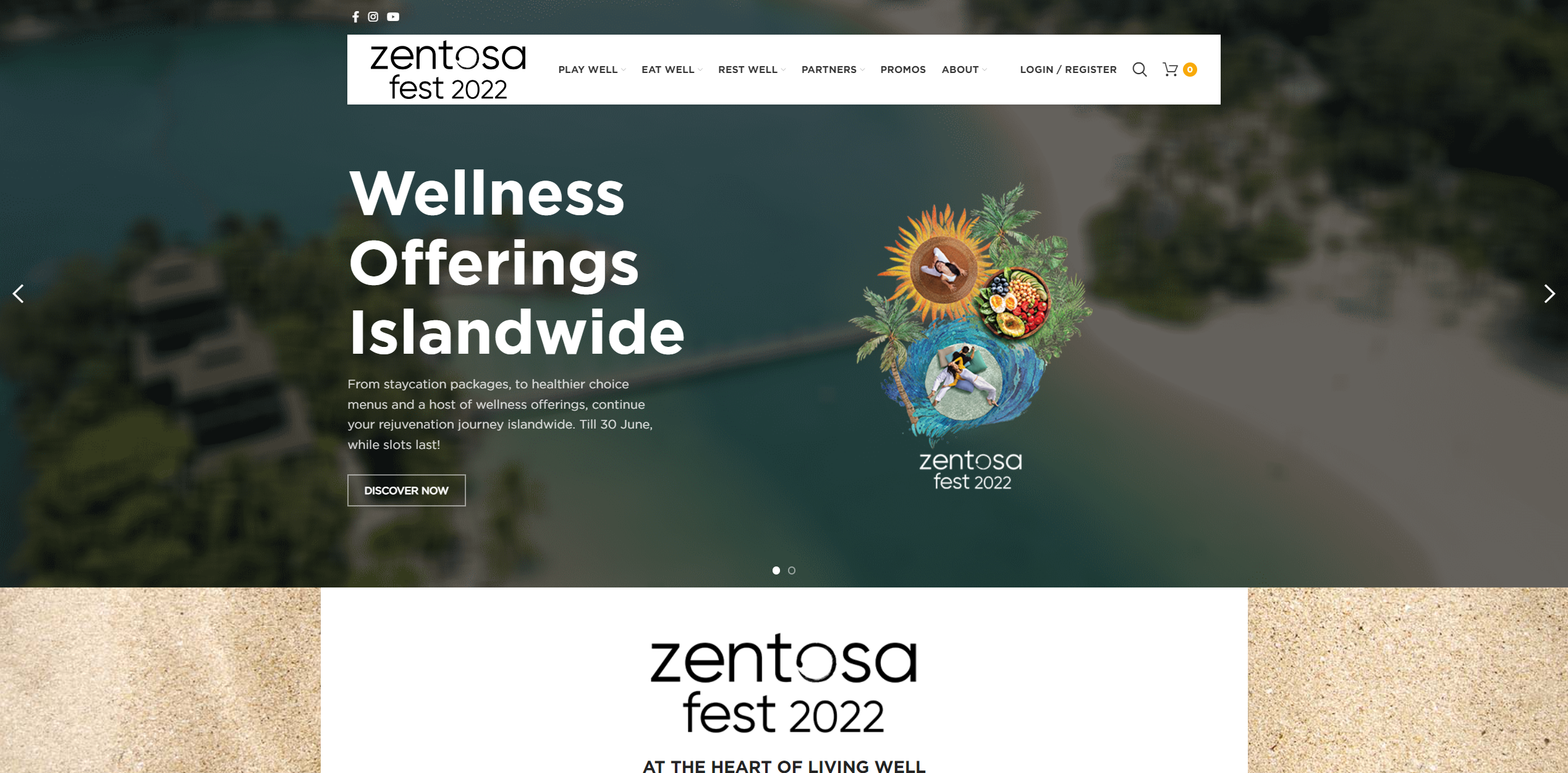 FrontHAUS was proud to be a part of Sentosa's first-ever wellness festival, Zentosa Fest. The festival was a celebration of all things wellness, offering visitors over 50 experiences including luxurious Glamping on the Beach, live entertainment, and a diverse range of workshops. It was a journey designed to rejuvenate and recharge both the mind and body.
Our expertise in website development was put to good use in the creation of the Zentosa Fest website, which was designed with ticketing as the main focus. The website offered two convenient ticketing options, allowing visitors to choose between individual experiences and the unique beachside Glamping experience. Our demo pages provided a clear and easy-to-understand view of each ticketing option.
Throughout the festival, our team was on hand to provide support and ensure a seamless experience for festival-goers. As the vital link between Sentosa and customers, we were able to quickly and effectively communicate important information, such as cancellations due to inclement weather, ensuring a smooth and stress-free festival experience.
Client

Sentosa Development Corporation