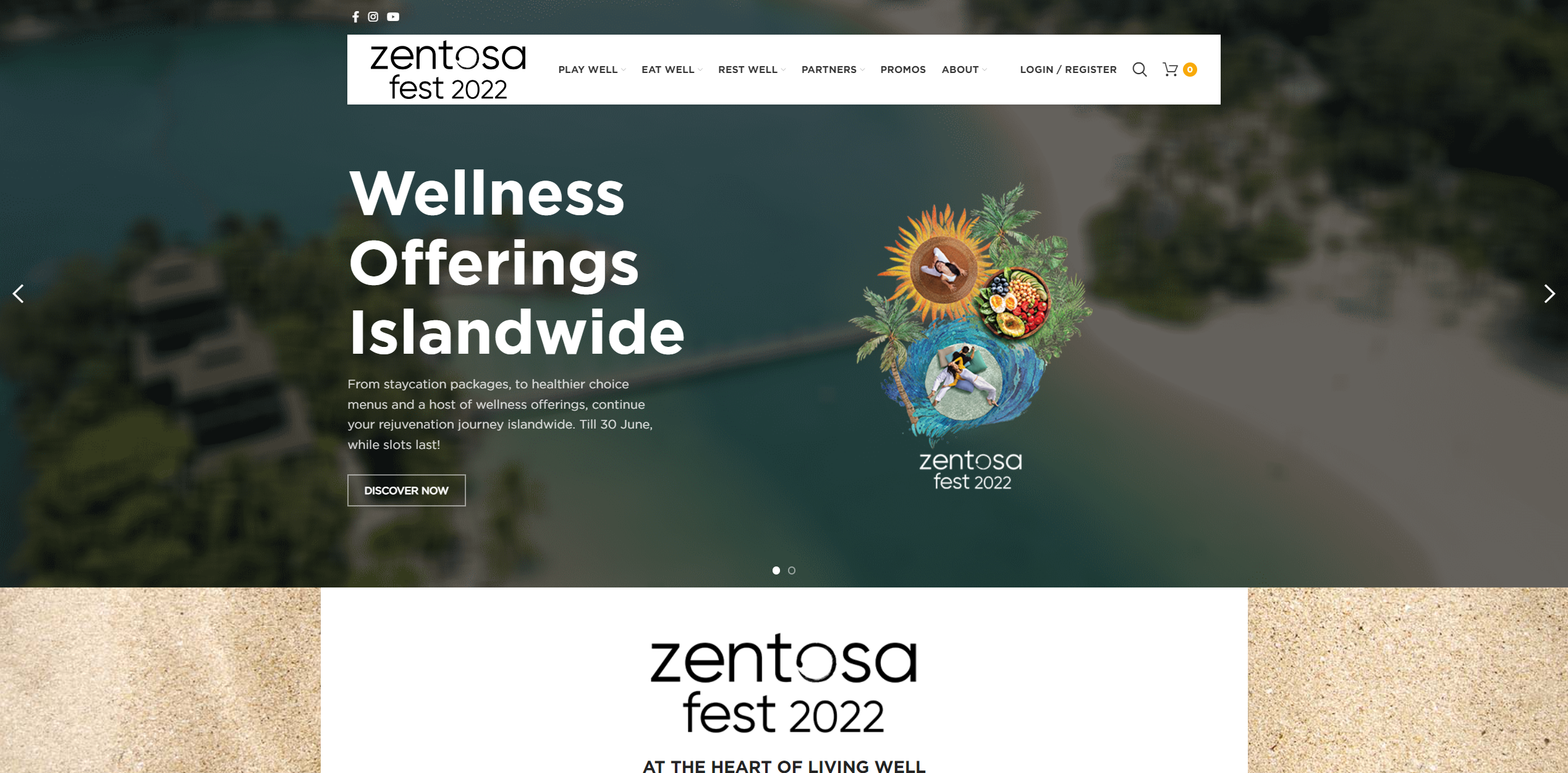 FrontHAUS was a production partner for Sentosa's inaugural wellness festival, Zentosa Fest. Boasting more than 50 experiences – including exciting activities like Glamping on the Beach, live entertainment, and a range of workshops – Zentosa Fest took visitors through a wellness journey.
We handled the website for Zentosa Fest with a strong focus on ticketing for each individual experience. There were two formats of ticketing, one for ticketing which you can see at the bottom of our demo page here, and one for hotel-like Glamping by the Beach which can you see as a demo here.
Our team was on standby throughout the event, acting as the middleman between Sentosa and customers to relay important ticketing information such as cancellation due to bad weather.
Client

Sentosa Development Corporation