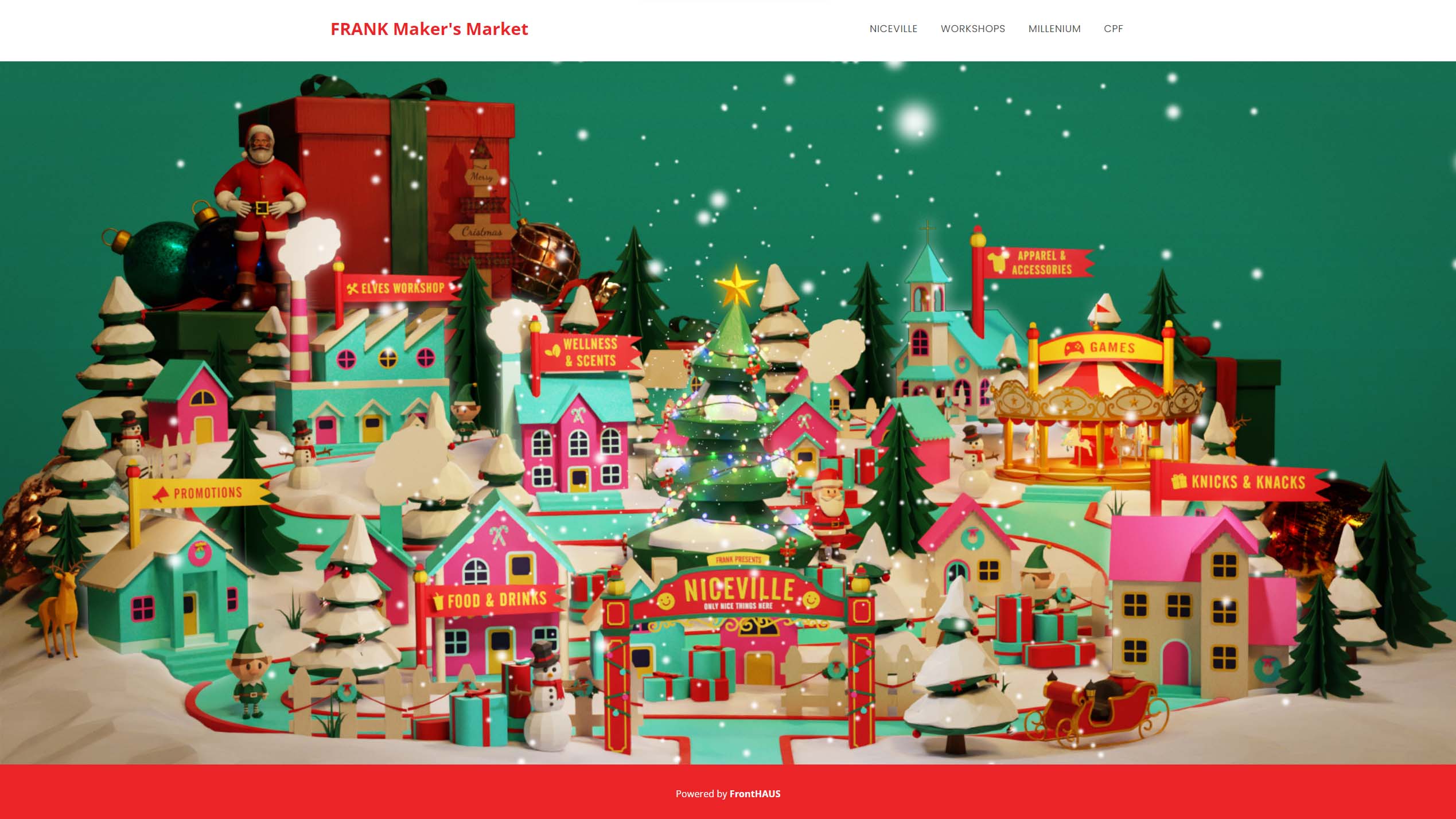 FrontHAUS brought the spirit of the holiday season to life with the creation of FRANK Maker's Market, an innovative virtual shopping experience for OCBC Bank. The market was a gathering of local businesses, showcasing a diverse range of goods, from delicious food and stylish apparel to must-have accessories and wellness products.
Our goal was to provide a platform for Singaporean makers to reach a wider audience and showcase their unique and creative goods during the festive season. The market was packed with exciting promotions, engaging workshops, and a daily Word Search minigame, making it a true celebration of local entrepreneurship.
FRANK and OCBC cardholders were given the opportunity to win promo codes and spend them on the platform, making it a fun and rewarding experience for everyone. With the FRANK Maker's Market, we helped to support local businesses and bring the holiday season to life for Singaporeans in a whole new way.
A demo can be found at: https://demo.fronthaus.com/