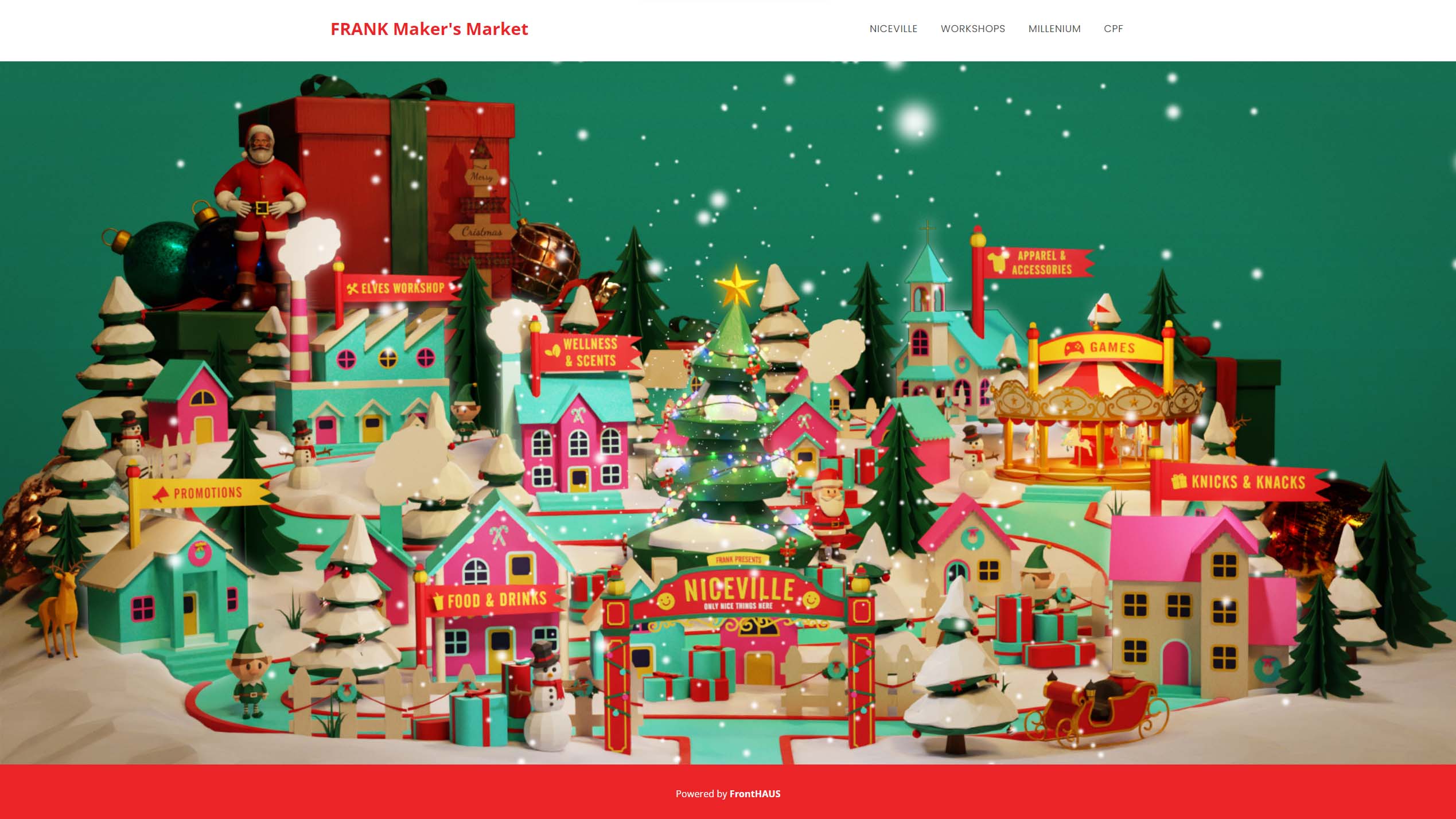 In the Christmas of 2021, we created FRANK Maker's Market for OCBC Bank. This virtual shopping experience was a gathering of many local businesses offering a variety of goods, spanning food, apparel, accessories, and wellness products.
The goal of this event was to help Singaporean makers to market their goods during the festive season. FRANK Maker's Market included many promotions from the bank and makers as well as workshop which we facilitated.
We also had a daily Word Search minigame for FRANK and OCBC cardholders to win promo codes to spend on the platform.
A demo can be found at: https://demo.fronthaus.com/