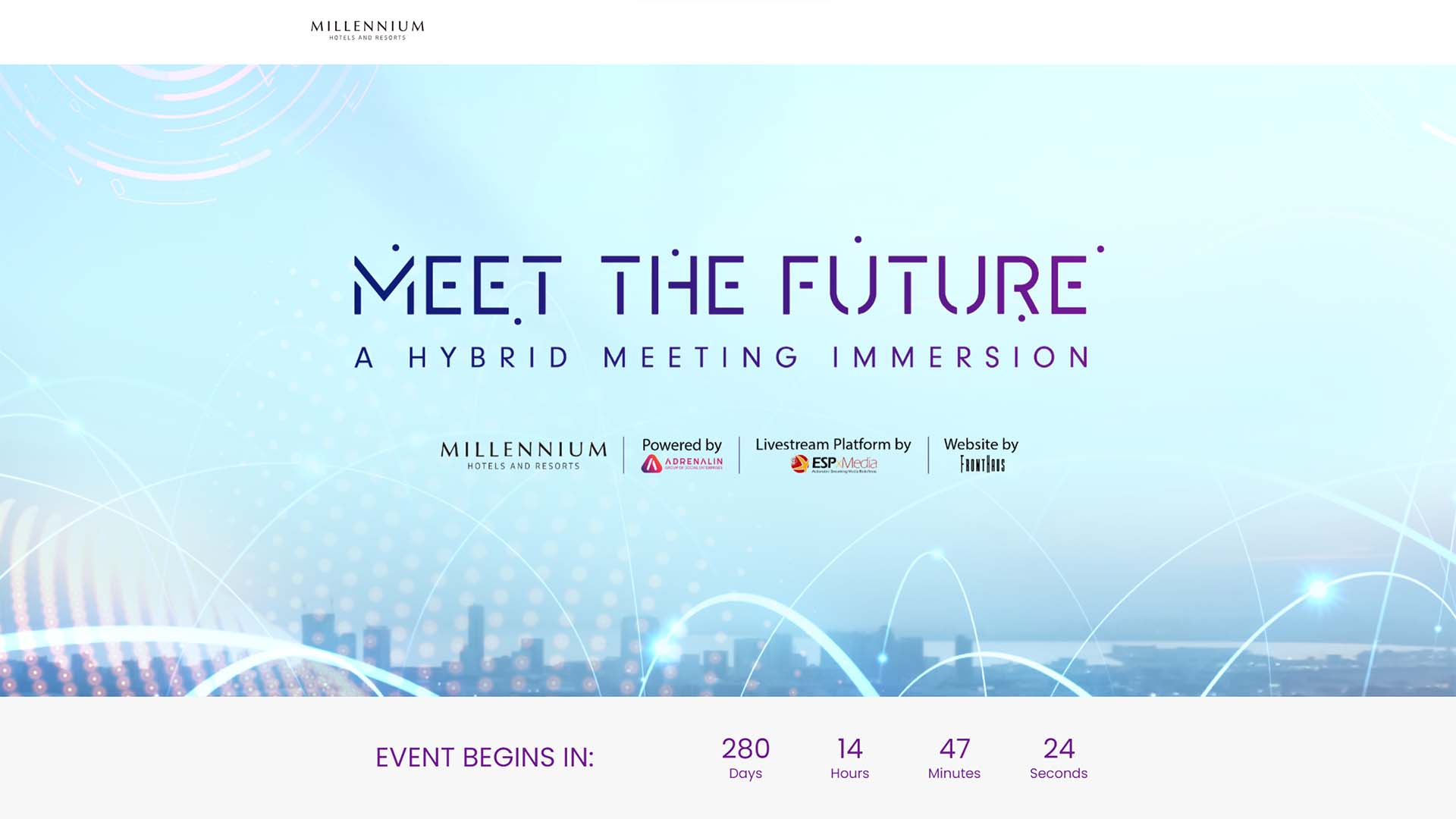 FrontHAUS was tasked with creating an immersive and engaging online experience for Meet The Future, a revolutionary event presented by Millennium Hotels and Resorts. This website was designed to demonstrate the power of hybrid meeting technology and its potential to revolutionize the way we gather and collaborate.
Visitors to the website were taken on a guided tour of a hybrid meeting experience, led by subject matter experts. The layout of the website was structured and organized, making it easy for users to follow along and fully engage with the event.
Meet The Future was an opportunity for attendees to experience the future of meetings and events, and our website was designed to be an integral part of that experience. The site was a testament to the power of technology to enhance the way we connect and collaborate, and we're proud to have played a role in this exciting project.
A demo can be found here: https://demo.fronthaus.com/millenium/home